Subscribe to stay on top of our latest content!
Share this article
Sales leads are critical to businesses of any size, but unless they are nurtured effectively, then the cost and effort of acquiring these leads could be wasted and you could be missing out on converting them into sales.
To give you the best possible chance of converting every lead, you should be nurturing them throughout your sales funnel. Keeping in contact with your leads in a way that encourages them to stay engaged with your business is crucial. There are many reasons why it's important to nurture your leads properly, as our advice shows.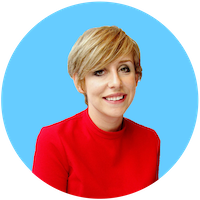 Written by Lauren Shaw
Marketing Manager at FLG
Published: 03/07/2018
Last updated: 15/06/2021
Building trust and demonstrating value
Good lead nurturing does more than just try to create a sale. Your potential customers will interact with marketing material almost daily, whether that's via a phone call, SMS, email or a radio advert.
If your own marketing efforts are poorly implemented, poorly communicated, poorly designed, or poorly written, you may risk coming off a little too desperate to earn a sale. Instead of generating interest in what you or your team are trying to sell, people might feel like you're only interested in making a sale and don't care about them and their needs on a human level.
m
Your competitors will try to demonstrate their value, possibly to the same leads your team are targeting. This is why proper lead nurturing can put your business a cut above the others.
Instead, your team should be demonstrating their value to potential customers and engaging with them as individuals. They could highlight the reasons to choose them over a competitor when they speak to a lead, and rather than just telling them to buy a product or service, for instance, they could demonstrate how it can provide them with solutions to problems that they might have. For example, a claims management company could highlight the speed at which a claim can be processed or how quickly a customer can be paid.
Your competitors will try to demonstrate their value, possibly to the same leads your team are targeting. This is why you should nurture leads properly. so you can put your business a cut above the others. Consistency, the quality of your approach, and a desire to build a relationship first, rather than simply sell a product, should be key to successfully converting your leads.
Nurturing to find new leads
If your team demonstrates value to leads and backs this up with quality service, they can gain wider reach through referrals and word of mouth.
For example, leads might talk to friends or family who have similar issues and problems that your team could help with. If a member of your team leaves a lasting positive impression on a potential customer – from the way they spoke to them over the phone about a service they're selling – the lead is more likely to think of them when a friend asks for advice where that service could help them too.
Don't overwhelm leads
If your team doesn't nurture leads properly, they might cause leads to distance themselves and become less responsive to your sales techniques, making them less likely to convert into a sale.
For example, if a salesperson contacts a lead too frequently in a very short space of time, they might feel highly pressured to make a quick decision. The lead might feel like the caller is just desperate to make a sale, rather than showing why the service or product they are trying to sell is a solution to an issue or problem they might be facing.
Ineffective lead nurturing can cause fewer leads to consider making a purchase and might create a negative impression of the service or product your team is trying to sell. On the other hand, effective lead nurturing can:
Keep leads engaged during a sales call
Continually demonstrate a salesperson's knowledge and expertise of the product or service they're selling
Highlight the features and benefits of those products and services.
Helping your team nurture leads as effectively as possible
Nurturing leads is a critical part of the sales process to successfully convert a lead into a sale. Ensuring your team manages and nurtures the right leads to fully engage with potential customers is key, so it makes sense to have lead management software that can help.
FLG's dedicated software can help make lead management easier to handle, which, in turn, helps your team focus their efforts on the best possible leads to track and pursue. Our toolset can:
Efficiently process leads to help a team follow up and achieve more sales
Integrate with other software platforms, including Trello, MailChimp, Quickbooks, and Campaign Monitor
Use powerful workflows to automate processes.
If you'd like to learn more about FLG and how it can benefit your business, request a demo below and we'd be delighted to show you how we can help.
Written by Lauren Shaw, Marketing Manager at FLG
Want to learn how FLG can help?
Request a demo to see how FLG can transform your lead management
Get a demo