Subscribe to stay on top of our latest content!
Share this article
Do you use spreadsheets to manage your sales leads? Here's why they don't work and how automation can help you streamline your lead management process.
If you use spreadsheets to manage your sales leads, they may work for the current volume of leads you have but they're probably not the best long-term solution to support your business growth. This blog post explores why spreadsheets could cause you problems and how an automated system could help you:
Improve efficiency
Eliminate human error
Make room for growth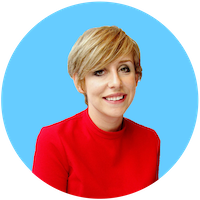 Written by Lauren Shaw
The problem with spreadsheets
Let's face it – spreadsheets CAN'T handle 100,000s of leads:
❌ It's time consuming
❌ It's difficult to manage so many leads manually
❌ There's a risk of human error
❌ They break
❌ They're not automated
🤫 Luckily there's a simple way to AUTOMATE your lead management process…
FLG's automated workflows
👉 Here's how we use FLG to manage our leads & onboard customers in five simple steps:
1️⃣ All new leads are allocated to a user on a round robin basis
2️⃣ The user is tasked to call the lead & carry out a fact find – all of the data they collect is saved against the lead record
3️⃣ The user schedules a demo – a task is set, their calendar is updated and a confirmation email is sent to the lead
4️⃣ Our 'Free Trial' workflow sends the lead information on how to get started and sets up follow-up tasks for the user
5️⃣ Our 'New Customer' workflow sends onboarding information to the customer and the user is tasked with some account management calls.
👉 Download the PDF version of this post with screenshots that show FLG in action at each stage mentioned above.
The benefits of an automated process
🚀 How much easier does that sound compared to doing things manually?
5000+ UK users are already reaping the benefits of the FLG lead management platform…
Here's how YOU can benefit too👇
✅ Manage up to a MILLION leads automatically
✅ Built-in user compliance steps that remove the risk of human error
✅ Automate customer touchpoints with personalised follow-up sequences
✅ Nothing ever missed, no opportunity left behind
✅ It's SUPER easy-to-use
And the best part…
👉 Unlike competitor solutions, we DON'T force you to change your sales process to use it!
The power of our automated workflows means you can set them up however you need them to work for your own unique requirements.
Learn more
Want to learn more about how FLG can help you automate your lead management process? Contact us today and someone will be in touch to talk through your requirements and answer your questions.