Subscribe to stay on top of our latest content!
Share this article
During these unprecedented times that are dominated by the outbreak of the COVID-19 coronavirus, many organisations will now have entire teams home working (perhaps for the very first time), trying their best to carry out business as usual.
Here's a few ways the FLG platform can help users keep things going, and stay connected with their colleagues and customers.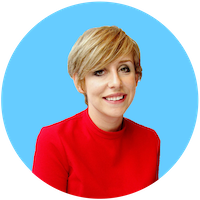 Written by Lauren Shaw
19/03/2020
Remove IP address restrictions
First and foremost, make sure you remove the IP address restriction for each user so that they can access FLG from home whilst home working.
Go to Settings > Users > Edit (a user) and leave the 'Restrict by IP Address(es)' box blank to allow users to sign in from any IP address.
Set up a quick and easy telephony system
We have direct integrations with Aircall and CircleLoop – low cost, internet-based business phone systems, with CircleLoop starting from £5 per user per month on a pay-as-you-go basis. Plus, both of them offer a free trial period.
These are flexible, cloud-based business phone systems that run in powerful apps from anywhere on any device. This could be just what you need during this challenging time to stay connected with your customers, encourage team collaboration, and save money on telephone costs.
Learn more about our integrations with Aircall and CircleLoop.
Use the 'Send a Message' feature to contact users
Teams can use our 'Send a Message' feature to communicate with other FLG users about lead and non-lead related information. These messages will appear on their individual dashboards alongside their other tasks.
Use Appointments to schedule calls with customers
It's likely that any face-to-face customer meetings will now have to take place over the phone. If you're not already using our Appointments booking wizard, this handy tool will let your customers view your availability and allow them to book a slot for a call.
Schedule & share reports to keep your team up-to-date
If you normally update a whiteboard or display information on a monitor in your office to help your team keep track of new leads and sales activity, you could instead schedule reports to be circulated automatically via email, keeping the entire team up-to-date as often as you need to.

Your own ideas? 💡
Our customers are a creative bunch, and we know that many of you have your own unique ways of using our platform to help you do business. If you have any tips that could benefit other customers during this difficult time, please let us know and we'll share them!
If you need any support with any of the features mentioned in this article, just let us know – we're here to help you. Our team are handling calls and emails as normal home working, so if you need anything please contact us on 01282 798545 or support@getflg.com.