Subscribe to stay on top of our latest content!
Share this article
Here at FLG we're all about making your life easier. Our CRM is designed to help you automate and control processes with workflows so nothing is ever missed and no opportunity is left behind. And now, we're taking it to the next level.
We wanted to extend the possibilities by allowing you to integrate seamlessly with more of your other systems. That's why we've built a Zapier integration that allows you to exchange data and set up workflows with 2,000+ popular web apps!
Let's take a look how the FLG Zapier integration will make you happier: 
INTEGRATION SUMMARY:
Integration name: Zapier
Functionality: Connect 2,000+ apps & automate workflows
What is Zapier?
Zapier is a tool that connects apps and automates workflows, providing easy automation for all you busy people. It moves data between your web apps automatically, so you can focus on more important work.
With more than 2,000 apps and new ones being added daily, it has become the go-to platform for linking apps together for automation. Most people will already use at least one of the integrations available in Zapier's app directory.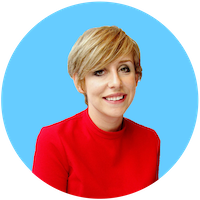 Written by Lauren Shaw
Marketing Manager
Published: 25/01/2021
How does it work?
Here's how you can use our Zapier integration to connect with 2,000 of the web's top tools:
Integrate – Link your web apps in just a few clicks so they can start sharing data. You can start Zapier workflows or 'Zaps' from any Zapier app – just pick a trigger to set your Zap into motion.
Automate – Pass information between your apps with Zaps that complete actions to finish all your routine tasks automatically, leaving you free to tackle more important problems.
Innovate – Build workflows faster and get more done automatically, with zero coding skills required. It's a simple, fill-in-the-blank setup – just point, click and automate to go from idea to workflow in a matter of minutes.
m
Zapier makes you happier
More than 3 million people rely on Zapier to take care of their tedious tasks.
What can I do with it?
Zapier is a scalable tool that allows you to start with the basics to automate your work for free on the 'free forever' plan. There's also a 14-day free trial on all plans if you fancy sampling the premium features and apps.
There are millions of ways Zapier can handle repetitive tasks in your frequently used apps – take a look at some of the ways it could save you time.
Here's an example of how Zaps can connect FLG with your everyday apps:
Trigger: A lead submits an enquiry via Facebook or a JotForm form on your website
Action: A new lead is automatically created in FLG. Not having to key in leads manually could save you hours! 
FLG triggers
Triggers are events that start a Zap.  To begin with, the available FLG triggers are:
When a lead is created 

When a lead status is updated 

When a lead is updated
Any trigger could start a Zap to complete an action such as receiving a Slack notification, or passing the details to a separate system – another example of how Zapier can free up your time by completing manual, repetitive tasks on your behalf.
FLG actions
Actions are events that a Zap performs after it is triggered. At the moment, the available FLG actions are:
Create a lead 

Update a lead 
These actions could be triggered, for example, when a lead submits an enquiry form or completes an additional form with more details to be added to their FLG lead record. If you're currently adding and updating leads manually, this could be a real game changer for you!
FLG searches
With a premium Zapier subscription, it's possible to include filters and searches to create multi-step Zaps. This allows you to find items in FLG based on input fields from a trigger. We've started by allowing you to find a lead using multiple search fields.
For example, when a lead form has been completed and a name, telephone and email address have been provided, you can check if it already exists in FLG by searching on these three fields. If it exists you can update it to make sure it's correct.
Another example is using a search to find and update a lead in FLG when a Google Sheet is updated:
Trigger: A Google Sheet containing lead information is updated
Search: A search is carried out to identify the lead in FLG from information contained in the Google Sheet
Action: The associated lead in FLG is updated with the new information
What's next for the integration?
We built the Zapier integration because our customers told us they wanted to easily connect FLG with more 3rd party systems. With more than 2,000 apps in its directory, Zapier is the perfect tool to help us achieve that.
But as with any new Zapier app, we've had to start small to get it up and running. Once we've perfected the core use cases we plan to do lots more with it to make sure you get the most from the integration.
That's where you come in – we'd like you to tell us exactly what you'd like to be able to achieve and we'll do our best to make it happen. You can submit a new post or vote on an existing one on our product feedback page. We can't wait to hear your ideas!
Learn more
Want to chat to us about the new ways you can extend FLG? Get in touch and let us answer your questions.
Want to see our Zapier integration in action?
Our friendly team would be happy to show you how it works.
Get a free demo