Subscribe to stay on top of our latest content!
Share this article
To say 2020 has been a difficult year is an understatement. That's why this year more than ever, as you start to wind down for a much-needed break, we want to wish you a Merry Christmas and all the very best for 2021.
Never will we be more pleased to welcome in a new year – let's hope it will be much kinder to us.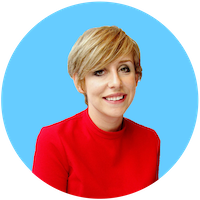 Written by Lauren Shaw
Published: 17/12/2020
The FLG team will be taking a short break over the festive period. Our offices will close at around 3pm on Thursday 24th December and will re-open in the new year at 9am on Monday 4th January. As always, during this time somebody will be keeping a close eye on the service at all times to make sure everything is running smoothly. Urgent messages and updates about the status and health of the FLG are provided at status.getflg.com.
We've taken huge steps forward with the FLG product in 2020. We've created a Zapier app (now in beta and due to be published soon!), added new functionality to Journeys, and added a new contextual help widget as well as many other small changes and improvements across the platform. We've also completed a major migration of hosting partners to use the most modern tools and services which puts us in a great position to start next year.
Following our acquisition by ClearCourse back in September, company integration tasks are almost concluded and we'll be back making further improvements to the FLG product in 2021. Our focus will be on existing features to benefit all users, and as always we welcome your ideas and input so please keep posting and voting on our feedback site.
Here's a message from Gerry Gualtieri, CEO at ClearCourse:
m
I wanted to take the opportunity to officially welcome the FLG team and their clients to the ClearCourse Group. We are delighted to have you on board and look forward to working with you all in 2021 and beyond. We are excited about the FLG business, its services and the ability to accelerate its offerings, as well as giving access to other services from across the group to the FLG client base. Wishing you a very merry Christmas and the very best for 2021.
With kindest regards, Gerry.
Thank you for your business this year – we look forward to helping you thrive in 2021. But until then, it's time to get rockin' around the Christmas tree!
Merry Christmas to you and yours,
Lauren Shaw, Marketing Manager.