Subscribe to stay on top of our latest content!
Share this article
In today's digital age, you can generate sales leads from a range of different channels. From website enquiry forms to social media chatbots, they can come from a wide variety of sources. But have you embraced the power of SMS?
In this article we look at how you can generate more sales leads by using SMS short codes.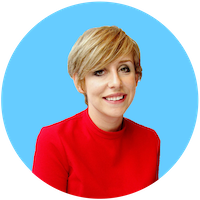 Written by Lauren Shaw
Marketing Manager at FLG
Published: 18/09/2018
Last updated: 03/02/2021
The power of SMS
Mobile phones are a near-ubiquitous tool for communication, which makes SMS one of the most widely accessible customer communication channels available. Thousands of UK businesses already recognise the importance of SMS in managing the customer sales experience, and many are using it for mass-marketing and lead generation.
So if you're yet to adopt SMS functionality for your business, you're missing out on an extremely powerful and effective communication channel between you and your customers.
How can I use SMS to generate leads?
SMS short codes
A short code is a five digit number, unique to your business, that potential customers can use to send you a direct text message containing a keyword to request more information about your product or service.
For example, your could promote 'Text QUOTE to 50123' within a series of advertisements, such as billboards, print, TV and radio ads. This concise information is a clear call-to-action that is easy for potential customers to remember and act on immediately.
There are many ways that SMS short codes can be incorporated into your marketing messages to offer potential customers a simple and frictionless way to enquire about your business.
Multiple keywords for different services
Once you're set up with a short code, you can use multiple keywords for each service offered by your business. For example, if you're an insurance company that offers different types cover,  you might wish to use different keywords for each service, such as car insurance 'Text CAR to 80011′ or home insurance 'Text HOME to 80011′. 
SMS marketing automation
When a potential customer sends an SMS to a short code, you can set up automated replies to acknowledge their enquiry right away. By setting up a template that is specific to each of your keywords, you can tailor the reply for each type of customer enquiry. For example, you could acknowledge a request for pet insurance, provide further information, request more details about the type of cover required and let your potential customer know when somebody will be in touch.
An immediate SMS response helps to make potential customers feel valued and informed about the next steps, which plays an important part in keeping a lead warm.
How do I start generating SMS leads?
All FLG plans allow you to send outbound SMS messages to your customers.
Inbound SMS is available on our XL and Concierge plans for a small monthly fee.
SMS short codes are available on our Concierge plan for a small monthly fee.
Have a free 7-day trial on us and give SMS a try:
125 free SMS messages included
Instantly send outbound SMS messages at the click of a button
View inbound SMS replies instantly on your dashboard
Mass-market to your prospects using personalised SMS templates with real-time merging with your CRM fields
Use powerful workflows to send SMS messages to your leads automatically.