Subscribe to stay on top of our latest content!
Share this article
Customers are likely to set an expectation of the quality of a service they pay for, whether that's the communication between them and the company responsible, the time it takes for the service to be carried out or the standard of the end product. For a business, it can be difficult to meet these expectations if they're particularly high. However, finding a way to be as good as a customer expects is likely to mean a satisfied customer, a strong chance of customer retention and the unquantifiable impact a positive review or recommendation could have. But how exactly does a customer form an expectation of your business and the service you provide?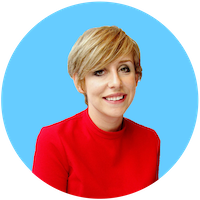 Written by Lauren Shaw
Marketing Manager
Published: 20/04/2021
How are customer expectations formed?
A number of factors could be behind customers carrying certain expectations. Below, we've outlined a handful of these causes:
Direct or indirect communication
During any process of providing a service for a customer, it's likely that their expectations will be based on what they're being told directly by your company. It may be specific time periods that were outlined to indicate how long a service may take to complete or a general feeling that is achieved through speaking directly with the service provider.
Another method of communication setting the expectations of customers is indirectly through TV, radio or print advertising, social media platforms or a brand website. If it shows a level of professionalism and quality, customers are likely to expect these traits if they use the service you provide. If, however, these communications appear amateur and lacking in professionalism, a customer may not hold out hope for quality service and take their business elsewhere.
Past experience
A previous experience can play a major role in setting the expectations of a customer, and it can work in a variety of ways.
For instance, if a customer has used your services before, they will have certain expectations based on their previous experience with your business. Alternatively, the customer may have gone to another company for a similar service in the past, and they may base their current expectations on the quality – or lack thereof – of a previous service.
Reviews and recommendations 
Between the internet, more traditional forms of media and simple word of mouth, there are many ways to hear about a company, the services it provides and the quality of these services.
Not only will many people base their decision to use your company on anonymous reviews and recommendations from friends, but also specific pros and cons to choosing your company and how the service is carried out. Factors such as these will then be used to build customer expectations.
Do customer expectations continually escalate?
In any relationship between a business and customer, setting a high standard will leave customers feeling satisfied with the service they received, display a level of professionalism and quality that could surpass competitors and encourage previous or existing customers to leave a positive review or recommend your business to others.
However, while offering the best possible service to customers is something that all businesses should look to do, it may lead customer expectations to escalate to unforeseen heights. For example, if a customer asked for an additional service, extra customer support or another feature that wasn't originally included in the service you provide and you opt to facilitate them in an attempt to offer exceptional service, it could raise their expectations, leading them and other customers to expect the same type of service and support in the future.
In some cases, offering no limits to how far your company will go for a customer could lead to more time and money being spent per service. As such, it's important to find a balance between offering more to customers and not being negatively impacted as a side effect.
How to exceed customer expectations
As we've indicated throughout this article, a customer's expectation could be due to something you've done as a business or factors that customers have come to themselves. However, you may be wondering how you can exceed the expectations your customers have formed about your business and the service you provide.
Methods of exceeding customer expectations include:
Capitalise on areas that make your business unique

Check that customers are happy with the service you're providing

Design a customer support system that is immediate and caters to any potential problems a customer may have

Engage with customers on a personal and emotional level

Focus on building a solid relationship with customers ahead of simply making a sale

Implement employee training to ensure that all members of staff are offering top-level customer service

Increase the likelihood of return custom by remaining in contact, sending personalised communications and offering incentives

Offer necessary information to customers to help them understand what your services are, how they work and what they do

Preempt problems by keeping an eye on performance and initiating key changes before the customer has time to flag them themselves

Remain consistent across all methods of communication in terms of response time and attention

Rule out potential issues by documenting past reasons for communication with customers and reducing the likelihood of them occurring again

When your business is at fault because of a mistake, provide a genuine, sincere apology.
Written by Lauren Shaw, Marketing Manager at FLG.
Find out how FLG can help your business
Schedule a demo and let us show you around our CRM platform
Request a demo