Subscribe to stay on top of our latest content!
Share this article
It's true that text messaging is based on old standards, but SMS is the most popular form of communication in the UK. Maybe it's because of its accessibility – pretty much anyone can send or receive a text message on their mobile phone, whether it's a smartphone or older mobile device.
When communicating with a potential customer, it's important to engage as quickly as possible. A direct line of communication provides a way to gather information, update, inform and market to someone in an efficient manner. This is why SMS is a useful tool to manage the customer experience and ultimately improve your sales conversion rate.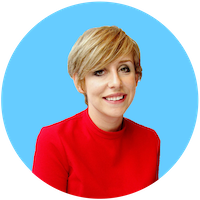 Written by Lauren Shaw
Marketing Manager
Published: 02/05/2019
Last updated: 26/01/2021
Communicate quickly and efficiently
FLG has deeply integrated SMS text messaging functionality, which allows users to quickly send an SMS message to an individual lead or a group in bulk. This gives you a much better chance of reaching a lead or a customer when compared to email: SMS has a much higher open rate – 98% of all text messages are read. Plus, unlike with email, it completely avoids the issue of those pesky filters.
This makes SMS a great tool to ensure your marketing messages are received, opened and read, which in turn will boost your sales lead conversion rate more than any other communication channel is able to.
m
98% of all text messages are read
(Frost & Sullivan)
Two-way conversations with SMS replies
SMS replies are an incredibly useful feature that can be a real aid to sales lead conversion. When you send text messages to your leads, they can simply reply to the text and it will be assigned straight back to the user who sent it so they can keep the conversation flowing. Each SMS is automatically attached to the lead's record in FLG, keeping all interactions in the same place with one clear central view of your entire communication history with them across all channels.
You could use two-way SMS functionality engage with leads in the following ways:
Automatically acknowledge enquiries and immediately begin to progress leads
Engage with leads when they want to communicate with you but can't talk on the phone (for example if they're at work or in a public place)
Collect information in small pieces at a pace that is convenient for the lead – it's a frictionless way to gather the information you need
Progress a lead if their communication preference is to text back and forth
Engage customers through automated SMS marketing
SMS marketing automation is an incredibly effective, low-cost way to improve your sales conversion rates by engaging with both leads and existing customers to win new and repeat business. You can create personalised templates for your marketing lists (based on their postcode, product interest, sales stage, and more) and mass-market to them all with a simple click of a button.
What's more, you can schedule your SMS templates to be sent at the optimum time in your sales process (for example, a few weeks before a customer is due to renew their contract). You can pretty much guarantee that your message will be received, and if you enable SMS replies you'll be alerted whenever you receive a response so you can follow it up immediately. This gives you a much higher chance of encouraging new and repeat business compared with the results you might see from an email campaign, which could get overlooked in an inbox or filtered as spam.
Learn more
If you have any questions on how to use SMS to increase your sales conversion rates, get in touch and we'd be delighted to talk you through how everything works.