Subscribe to stay on top of our latest content!
Share this article
Great news! FLG New release conditions are now available in our fact-finding tool, Journeys. This means you can now show or hide fields in your forms based on the answers to previous questions.
Adding to our new and existing Journeys functionality, which lets you design both user and customer-facing forms to capture information from customers and prospects in the format you want, conditions now let you take your fact finds to the next level.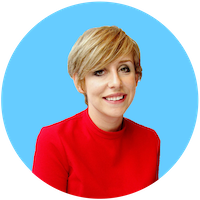 Written by Lauren Shaw
21/02/2020
Show or hide fields in a journey based on conditions
FLG New release: now, you can add conditions to show or hide fields in a journey based on the response you gather in a previous field. This is a brilliant way to personalise the route your customer or prospect takes through a journey, and avoids burdening them with questions that aren't relevant to them.
Plus, it can also reduce the length of your journey when it loads, which could be key to your completion rate. 
What can I use conditions for?
Here are just a few ideas on how you could make great use of our brand new conditions functionality:
1. Only show questions about a second applicant when there is one
2. Hide fields if it's a sole applicant
3. Ask how many of something your customer has and show the right number of input fields based on their answer
4. Present a list and drill down to a more granular list based on the response
The FLG new release is just a few examples to inspire you, but there are of course many other ways you could use conditions to gather the information you require in the most effective way.
What are we working on next?
Conditions are brand new to Journeys – we're still working on these and will be adding conditions support to all field types in the next couple of weeks. The suggestion for this feature came straight from our product feedback site – each and every customer truly has the opportunity to shape future platform developments, so please keep your suggestions and votes coming!