Subscribe to stay on top of our latest content!
Share this article
Scheduling a call or meeting with a customer or prospect is an everyday occurrence, but sometimes it proves more difficult than it ought to be. We often waste time going back and forth to find a convenient time, sometimes we experience calendar clashes because we manage our diaries in more than one place, or worse still we miss an appointment!
That's why we created Appointments to help you check availability in your external calendar and let you pick an available time that suits without leaving FLG, plus a whole host of other handy tools that save you time and make appointment setting easy!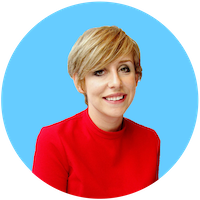 Written by Lauren Shaw
Check out the video below to see how easy it is to get started:
Connect your external calendar
Select your appointment rules
Start booking appointments in FLG and your external calendar will be kept in perfect sync.
Read on to discover 8 ways FLG helps you simplify customer appointment setting:
1. External calendar integration
The days of manually duplicating appointments in multiple calendars are over – keep everything in one place so you can focus on the appointments themselves rather than administering them!
Appointments supports the following external calendars: 
Google Calendar

Microsoft Exchange

Microsoft Office 365

Microsoft Outlook.com
It checks your availability, lets you pick an available time without leaving FLG, and populates the appointment in your external calendar. No more duplication!
2. Set up rules and define your availability periods
FLG's appointment setting rules are powerful and provide great flexibility. Define your personal availability periods and only offer appointments during those hours, giving you complete control over your time:
Accommodates different working patterns and rotas

Avoids appointments at times you're unavailable or when it's inconvenient.

Minimum scheduling notice, buffers between appointments and start intervals are also possible, so you can define exactly how you want appointments to be set:
Avoid last minute appointments 

Set a buffer for preparation, travel or wrap-up activities

Define the frequency of start intervals to offer appointments every 15, 30 or 60 minutes.

3. Define your appointment types and the duration
Define your call and meeting types (such as discovery calls or sales meetings) to ensure appointments are consistent and can be created even faster.
Select exactly how long your various appointment types should be to help you schedule your time and set realistic customer expectations ahead of your meetings with them.

4. Schedule, edit or delete an appointment for any user or group
Make an appointment for any user or group with a connected calendar – all you need to do is get each user in the team to connect their external calendars, then simply view their live availability to find a suitable slot for a call or meeting. 
Plus, you can edit or delete another user's appointment without needing access to their external calendar. It's so quick and easy to do that you can rearrange it while the customer is on the phone and the user's calendar will be updated within seconds.
5. Include your customers on appointment invitations
Send a copy of your calendar invitation to your customer so they know exactly what to expect and when. Any private or internal information is removed, and only the basic information is displayed. 
You can also send a branded email using lead actions (explained in the next section) to give your customer or prospect full appointment details and tell them what to expect when you meet or call. 
6. Automated lead action events based on Appointments
Make sure your customers or prospects never miss a call or meeting by using lead action events. Send reminders, notifications and follow-ups based on the date or time of an appointment.
For instance, send an email one day before to ensure your prospect has everything to hand, or send an SMS one hour before so they're ready to pick up the call. You could even remind your users of forthcoming appointments so they can prepare.

7. Add Appointments fields as variables in your email and SMS templates
Appointments fields are available to select from the template variables menu to add to your email and SMS templates, saving users heaps of time by allowing them to quickly confirm appointment details with customers and prospects.

8. Let customers book their own appointments
Invite your customer or prospect to make their own appointment through our Appointments booking wizard. No more going back and forth for days trying to find a convenient time – empower your customer to choose one of your available slots.
Learn more
Want to discuss how Appointments could help you save time and improve efficiency by simplifying the way you schedule calls and meetings? Contact us with any questions or to book a demo.