Subscribe to stay on top of our latest content!
Share this article
Whether you're trying to gain new leads, market to your existing customers or you simply need a quick and easy way to communicate with them, SMS (text messaging) is a fantastic lead generation tool that also provides a fast and convenient way to interact with your customers.
When you combine instant two-way SMS with a dedicated short code number, you're able to receive new leads directly to your business, quickly, easily and at a very low cost. But how does it measure up against other channels?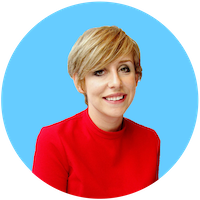 Written by Lauren Shaw
Marketing Manager
Published: 26/01/2021
Updated: 10/11/2021
SMS vs. Email vs. Direct Mail
95% of UK households own a mobile phone, so if you're looking for a catch-all communication channel,  SMS could be a really good option for you to include in your multichannel strategy.
The statistics provided below by Esendex demonstrate how SMS has a much higher open rate, response time and conversion rate compared to email and direct mail.

The truth of the matter is, when your potential or existing customers receive too much direct mail it can get ignored, and if an email isn't urgent it can generally wait. Unless a customer gives your comms their attention right away, it'll rarely get revisited once they get distracted by more and more post and emails. This means it may take a little longer and more effort to get your customer to notice your message.
If you want to cut through the noise and grab your customer's attention immediately, you should seriously consider including SMS in your communication strategy. FLG uses premium, enterprise grade SMS delivery to ensure direct communication without barriers – unlike with email, there are no spam or email filters.
Is SMS more expensive?
When it comes to cost, direct mail can be expensive due to print and postage costs. There's an email allowance included on all FLG subscription plans, and each SMS message costs just pence to send.
It may cost a bit more to deliver an SMS campaign compared to sending it via email, but SMS will give you the best chance of getting your customer's attention to send them alerts, reminders and promotions, or to ask them questions or request feedback.
How can SMS help my business?
A powerful SMS marketing tool
Thousands of UK businesses use SMS marketing automation as part of their sales lead generation and marketing strategies. If you haven't already adopted SMS functionality, then you're missing out on one of the most effective marketing channels between you and your customers:
Generate sales leads by including short codes and keywords in your advertising (for example 'text LOAN to 80011').
Send automated SMS replies to acknowledge enquiries and outline the next steps.
Create personalised templates for your marketing lists based on their postcode, product interest, sales stage, renewal date, and more.
Mass-market to your customer base at the click of a button via bulk SMS – within three minutes (the average time it takes to open an SMS), the chances are they'll have all read it!
SMS delivery reports can show you the message status to ensure it has been received.
Instant and convenient communication
Many businesses recognise that their customers value communication via text message. If you're trying to get hold of a lead or a customer and they're not available to take a call for one reason or another, for example if they are at work or in a public place, two-way SMS is an instant way to keep them informed, answer questions and provide efficient customer service.
It's also a great way to collect documents from them when they're on the go by using our mobile-friendly, secure document upload feature.
By giving your leads the option to communicate with your business via text message and keeping the conversation flowing on their terms, you're more likely to convert them into customers. That's why SMS should form part of the way you manage your customer sales experience.
Increase sales lead conversion
The statistics above demonstrate how SMS has a significantly higher open and response rate compared to other channels, which makes it a great tool to maximise the chances of converting leads into sales. Here's why you should use SMS text messaging for better sales lead conversion:
Studies show that leads who are sent text messages convert at a rate of up to 40% higher than those who aren't sent any.

Alert users if an SMS fails to send so they can check the telephone number and ensure the message reaches the intended recipient.

On average, it takes just 5 seconds to read a text message and only 90 seconds to reply, which could really speed up your sales process.
Instantly allocate SMS replies to the best user or team and alert them to follow up right away.
How do I get started with SMS?
Are you ready to embrace SMS to generate leads, automate your marketing and manage your customer sales experience? Contact us today and we'll help you get set up.
Written by Lauren Shaw, Marketing Manager at FLG.