Subscribe to stay on top of our latest content!
Share this article
If you're searching for a CRM, subscribe to FLG; perhaps because you've outgrown your current way of doing things, or you're looking at alternatives because you're not satisfied with what you have, whatever the reason - the odds are you're probably overwhelmed by choice and unsure about which option is right for your business.
If we do make it to your CRM shortlist, this article aims to help you make up your mind by outlining the exceptional value for money you get when you choose FLG. Subscribe to FLG for less than a cup of coffee.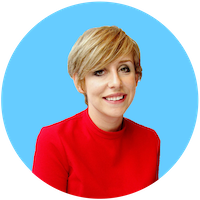 Written by Lauren Shaw
Marketing Manager at FLG
Published: 03/03/2020
Updated: 22/12/2021
Competitively priced with ZERO hidden costs; Subscribe to FLG and expect:
No set up fees
A complete, all-in-one platform
Free support
A choice of flexible, monthly rolling subscription plans
Scale as you grow – upgrade or add users anytime.
Unparalleled value for money 🤑
No expensive email delivery here – even on our entry-level plan, you get 50,000 emails included each month
Subscribe to FLG & store up to a million leads!
Unlimited document storage included – no need to pay extra per user
We'll NEVER charge you for data backups
Built-in GDPR compliance templates, protecting your business from hefty fines and giving you priceless peace of mind
Streamline & automate contact – you focus on the warm leads, and think of FLG as a sales assistant that can handle the follow ups and nurture those hard to reach leads
Rich reporting, including funnels that can show performance throughout your sales process & highlight opportunities for improvement, custom reports and report scheduling.
How do competitor solutions compare?
They may not be as feature rich as FLG…
Are there any hidden costs (file storage, backups, custom reporting)?
Are they automated? Subscribe to FLG and find out…
Have they been built with B2C in mind?
Do you get bulk marketing automation and multi-channel customer contact (SMS, email, physical letters)?
Does it integrate well with your existing business software, processes and partners?
Will disparate solutions using lighter apps risk a disjointed user experience/integration challenges?
Would an enterprise CRM be too expensive to implement/too difficult to learn how to use?
Check out "how to choose a CRM" for some more food for thought.
And before you make up your mind, ask about the type of support offered and make sure you won't be charged extra for it. My article "Live experiment: top CRM provider's support service uncovered" offers some insight on what to look out for when comparing support services.
1st class support you can rely on
FREE telephone and email support
Contact a dedicated UK team, available during UK office hours
Hands-on, Concierge support available, included in the subscription
5* reviews from delighted, long-term customers.
All this for less than a daily cup of coffee?! ☕
The price of our XL plan (the most popular) equates to just £0.91p per user per day!
Each plan includes 5 user licences, with a proportional charge for additional users. However, if you're a small business and require fewer than 5 licences – please don't be put off & Subscribe to FLG.
We're still very competitively priced – the minimum monthly subscription is the amount we charge per account so we can continue to deliver a platform that provides exceptional value, as well as excellent support whenever you need it.
We believe in good old-fashioned service – contacting us for support should be a pleasure, so cutting back on things like phone support to save money (like many other CRM providers do) simply isn't our style.