Subscribe to stay on top of our latest content!
Share this article
Are you an FLG user who needs to manage more leads each month, send more emails? Do you want to access more powerful FLG features, including secure document uploads, fact-find and appointment-scheduling tools, advanced reporting, SMS replies, and dialler & telephony functionality?
Discover the incredible value for money you get when you upgrade your FLG subscription from Plus to XL.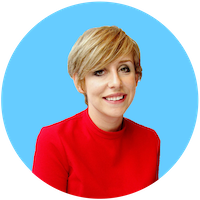 Written by Lauren Shaw
Marketing Manager at FLG
Published: 19/11/2020
Updated: 22/12/2021
What do I get on the XL plan?
When you upgrade your FLG subscription from Plus to XL (our most popular plan), you benefit from:
A larger lead allowance and more monthly emails:
400,000 more leads across your account
200,000 more emails each month
Secure document uploads:
Send an SMS or email template to your clients, containing a link that invites them to upload documents you need to collect from them
Send templates manually, via a lead action or workflow, or in bulk
A fully mobile-friendly feature, including camera and document upload support
Offer your clients convenience – let them upload documents on the go, wherever they are
Restricted to a range of safe file types
Documents are automatically uploaded to lead records
Avoids interception risks to keep clients' data secure
Less manual upload work, saving your team time
Automate actions after receiving documents (a text to confirm safe receipt, assign a task to your users, etc.)
Learn more about secure document uploads
Journeys fact-find tool:
Build online forms with our drag-and-drop tool – zero coding skills required

Create guided call scripts that prompt users to collect essential data during fact-finds calls

Collect information in as many different field types (including tables) or pages as necessary

Use conditional logic to show or hide form sections based on previous responses

Include in-page calculations and helper text

Share completed journeys with customers to collect further details and e-signatures

Create

customer-facing journeys

to be completed independently at their convenience
Appointments scheduling tool:
Link FLG with your Microsoft or Google calendars with 2-way synchronisation

Define your appointment types, user availability and required notice periods

Invite customers to appointments or let them choose from available slots via our

booking wizard

Remind users about upcoming appointments on their dashboard, via email and/or SMS

Send customer reminders & follow-ups

based on the date and time of their appointment
Insights advanced reporting & analytics:
Create custom reports with our point-and-click report building tool

Extract data from all of your core and custom fields

Capture leads from different sources and track where they come from

Create reports for each stage of your sales process with funnel reports

Format data the way you want it, including pivot tables, lists, and line, area, bar and pie charts

Schedule & share reports

automatically via email (e.g. at the end of the day, week, or month)
Voice dialler & telephony functionality:
Easily log all calls with our

Aircall

and

CircleLoop

telephony integrations

Click-to-call from each lead record

Automated

call matching

, notes & recordings
2-way SMS functionality
Enable SMS replies (this is an optional feature with a small additional charge)

Automatically assign replies to the correct user

View SMS replies in each lead's timeline, keeping all interactions in one place
A frictionless way to progress a lead if they prefer to text back and forth
Engage with leads when they can't speak on the phone (when at work or in a public place)
Learn more about FLG's SMS functionality
And that's not all
Custom branding
Unlimited brands
Partner portals
SMS short links
How much does XL cost?
The price of our XL plan is £137.50/month for 5 users, which equates to about £0.91p per user per day! That's less than a daily cup of coffee each to access all of the powerful features listed above. No strings, no lengthy contract – you're free to change or cancel your monthly rolling subscription whenever you like.
*Optional SMS replies are charged at an additional £10/month.
Let's chat
If you have any questions about when you upgrade your FLG or you'd like to take a closer look at any of the additional features you get on our XL plan, please contact us.
Written by Lauren Shaw
Marketing Manager at FLG.